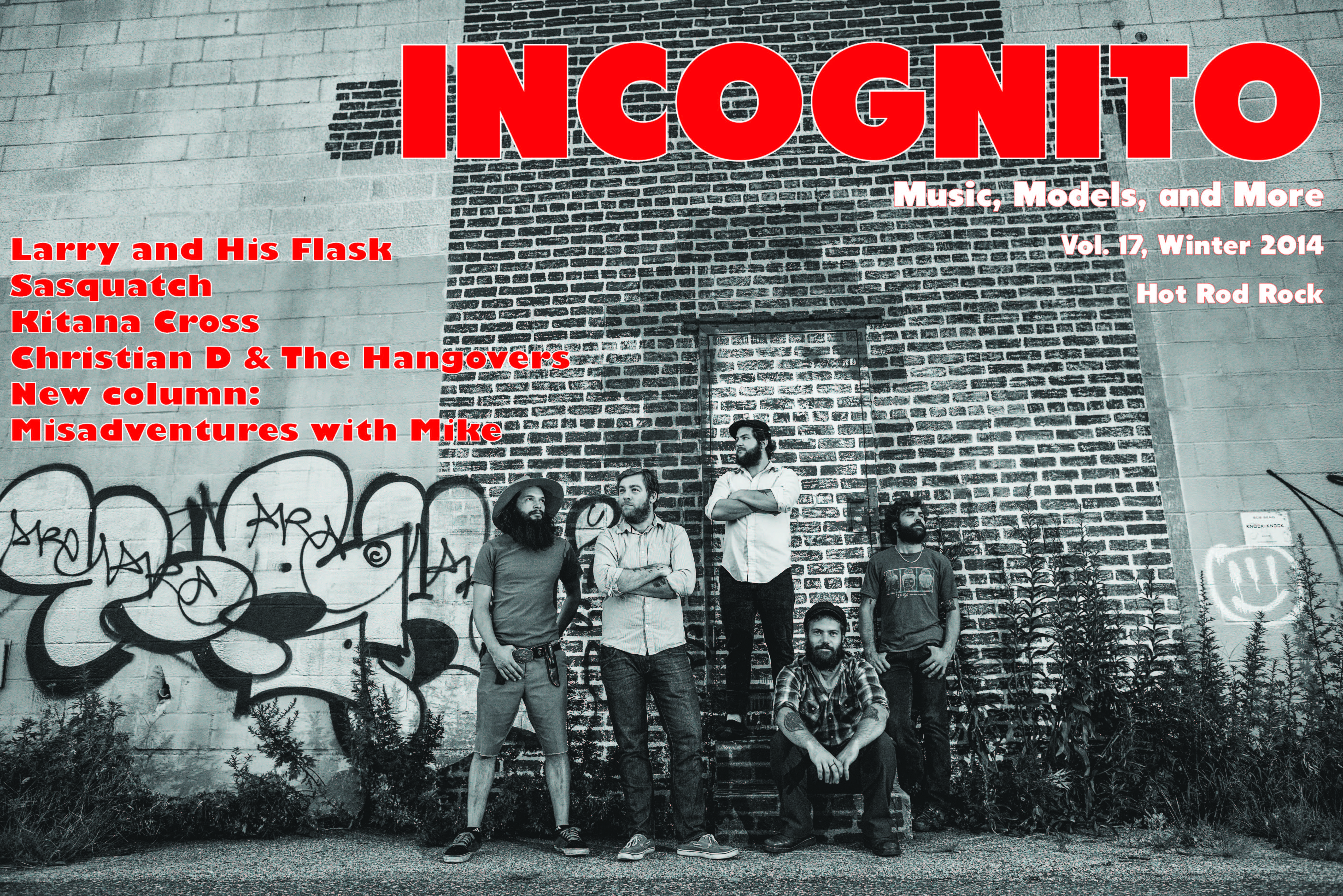 Our Winter 2014 issue is now available for sale on our Current Issue page. Here is a little taste of what's inside the issue – an excerpt of our interview with Ian Cook (guitar, vocals) of Larry and His Flask.
It's an impressive list of artists you've played with. What have you learned from playing with Wanda Jackson and other artists?
It's an eye-opening experience. It taught us about getting our stuff together. At first, we were kind of all over the place and we didn't know what we were doing. We learned a lot from acts that have become a production. It's an organized situation for shows. You have to get everything together. It was an eye-opener for us to see how some bands run their show. It's an interesting aspect. Some people don't realize how much there is behind the scenes at every show and how many people worked to make it happen. A lot of times, it's a well-oiled machine. Playing a show with a legend like Wanda Jackson keeps you doing it.
What's the best advice you can give to bands about being on the road?
We've been doing this for a while. We went on our first tour as Larry and His Flask 10 years ago. After doing it for a while, I think the key is maintaining your sanity and not burning yourself out. It happens. We did that for years and years. We still tour a lot, but lately we've been making sure we have one day off every week. It's easy to lose sight of why you do this in the first place. Doing things to maintain your sanity and morale within the band is a really important thing while you're on tour.
The flip side of that is if you don't know where to start, just get on the road and go. It's kind of contradictory to what I just said, but you really have to hit it hard until it picks up a little momentum.